Curry Nirvana
Why are curries so addictive?
For me it is the aroma of spices filling up the house, the flavour, the chilli bite, the battle with sweating forehead – it's a full eating experience.
I enjoy all versions of curry, but Indian Curry is my favourite – nice and hot!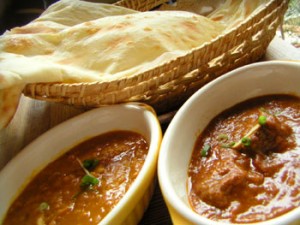 In about 1970  I was introduced to Indian Curries in the UK . My friend Martin Dix could handle the very hot Vindaloo's while I struggled with Madras.
My Curry Nirvana is to re-create those Uk curries I enjoyed in Ipswich & London between 1970 & 1972. They were swimming in rich, red, oily  gravy, there was something really special about them, a taste I can't remember yet have never forgotten! and my mouth still tingles thinking about them.
In Cairns in the mid to late 70's there was an Indian restaurant called 'Thuggee Bill's', run by Brian Cassey. His curries were every bit as excellent as the English curries, and when I asked him why, I discovered that he had learnt to cook curries by working in Indian Restaurants in the UK.
Curry Nirvana for me has always been the taste of  the curries I remember from those earlier days in the UK and I'm constantly searching  for the right ingredients to re-create that amazing taste experience, at home.
I've had many Indian curries in many different cities. My favourite restaurant since the early 2000's has been Marinades Indian Restaurant in Cairns. Their Vindaloo's are superb.
There is no better way to cook a curry than to use fresh ingredients. I often use 'Spice Kits' which contain ground spices and dried fresh ingredients. Some are disappointing, either not fresh or missing ingredients, some are very good.
My favourite spice kit comes from  SpiceZ. www.spicez.com.au They make Beef, Chicken, Seafood and Vegitarian Spice kits –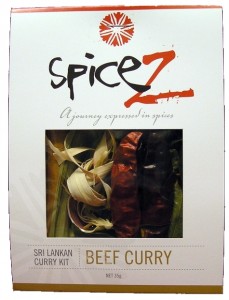 Of the bottle sauces, Maharajas Choice Vindaloo Curry Paste is by far the best.  http://www.maharajahschoice.com/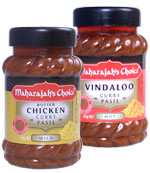 For non Vindaloo curries, Passage to India simmer sauces in large sachets are very good.
http://www.passagefoods.com/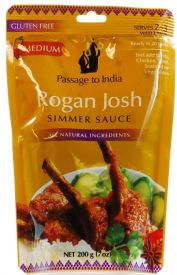 I particularly enjoy their Rogan Josh which has a mild bite that suits most people.
For a curry full of spices with very little chilli I use their Butter Chicken sauce.
I'm always experimenting with curry recipes. The main ingredients remain the same but each one has it's peculiarities; for instance one recipe that unusually used a lot of poppy seeds was by Graham Kerr the famous 'Galloping Gourmet' TV chef from the 1960's.
There is a great indian Chef, Sanjay Thumma, who has hundreds of  recipes and cooking video's on his website. Sanjay is really emotional about his cooking and even burst into tears in one of his vids because the food had turned out so well.  It showed how much he really cares about his food.
His website is extremely extensive, and who can cook Indian food better than an Indian ? http://vahrehvah.com/
In 2007 I was fortunate to get a cooking lesson from an Indian lady, Lena, and her Chicken leg curry can't be beat. This recipe always turns out great and by adjusting the chillies it can be very hot or mild. Full recipe here http://shed.robhealey.com.au/cooking/chicken-vindaloo-amazing
My curries are improving as I journey towards those early 1970,  UK Indian Curries – my Curry Nirvana.
UPDATE: 2011 – my latest curries are getting very close to my Curry Nirvana and are now of restaurant standard. I've posted here – Madras Curry Recipe including instructions and downloadable recipe.
These posts follow my journey towards Curry Nirvana,
http://shed.robhealey.com.au/cooking/towards-curry-nirvana-part-2-bir/
http://shed.robhealey.com.au/a-curry-nirvana/towards-curry-nirvana-pt-3/
I've also posted my Curry History, the curries that lead me on this journey, beginning when I was 17 with those freeze dried UK packets of Vesta Beef curry. My Curry History, from Vesta dried packets and up! Yes, I've come a long way!!!
Share
2 Responses to "Curry Nirvana"