My Advent Calendar with Beer 2012
This is the fifth year of my Beer Advent Calendar – once again I look forward to trying different brews that I wouldn't normally choose.
An Advent calendar is a special calendar used to count down the days of Advent leading up to Christmas. Some calendars are strictly religious, but today most advent calendars are made for children. They often take the form of a large rectangular card with many "windows", one of which is opened every day during Advent revealing a small gift such as a toy or a chocolate item.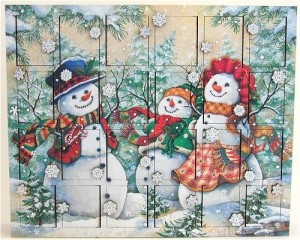 In 2008 I came up with an idea; to drink a different beer each day of Advent (December 1st to 24th). It was fun and I discovered several thirst quenching ales I had never tried. I kept a list with comments on each beer which has been very handy.
In 2009 I started posting the results of my Beer Advent Calendar here at the Shed, links to other years at the end of this post.
Rating: I score the beers between 1 and 10, assuming ALL beer is drinkable so there is no zero and 10 is the best. Basically I divide beers into 3 categories. I wouldn't pay for this beer/I would pay for this beer/I would pay OFTEN for this beer. Normally I wouldn't buy a beer rating under 6 and more preferably over 7. My ratings are between the 24 beers tasted this year and don't relate to any previous year.
Day 1: Newcastle Brown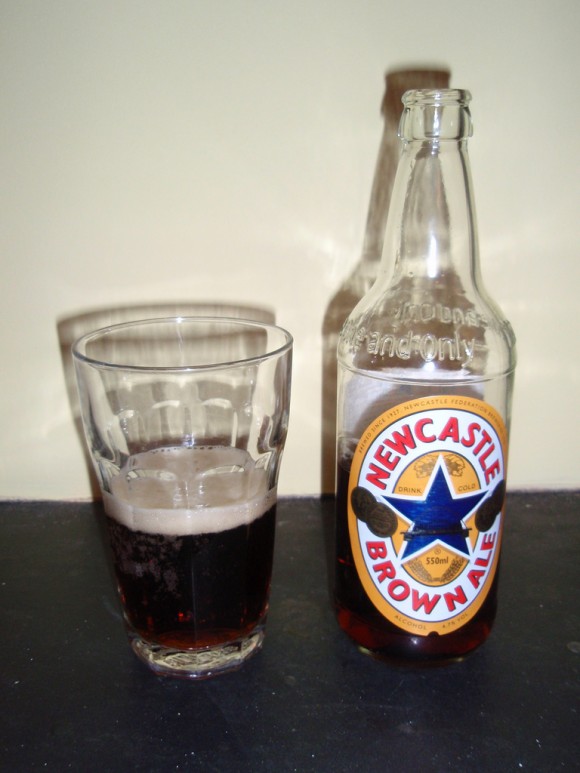 I haven't drunk this beer for over 30 years. WOW it was so eager to meet me it spurted out of the neck as soon as I removed the cap, accompanied by a lovely  strong beer smell.
This is a beer made in Newcastle UK and exported to Aus in tiny 330ml bottles. I doubt the Poms would buy it in such a tiny bottle. I've enjoyed PINTS of Newcastle Brown, so 330mls seems more like a 'throw down' than a drink.
It tasted great, with malt and caramel the dominant factors. I was expecting a thicker mouthfeel but it still had plenty and it would be easy to drink several Newcastle Browns in one session . It poured a reddish brown colour, with a good head, and I wanted to taste more.
Verdict: Good 7.5

Day 2: Carlesberg
Carlesberg is one of my favourite beers, but occasionally I get a bad batch, due perhaps to being exposed to heat on it's 1600 km journey to my local bottle shop, Dan Murphy's. So I bought this bottle wondering if it would be a good or bad one. I was pleased to find this beer in excellent condition. It poured straw yellow with some head which soon dissipated. the smell and taste is typical Pilsner, at its best. I have written to Santa, pleading for more!!
Verdict: Excellent 8.8
Day 3: Bintang
Here's a beer I don't remember having before. I've often wondered about it and I was pleased to discover it's another very nice tasting Pilsner. Made in Indonesia by a company started by Heineken in 1929, there's no surprise that it has that typical Dutch Pilsner taste that I love. It poured into the glass pale yellow and the head soon reduced to a thin film. The mouthfeel was good. There was something else in the taste, it made me think of 'meaty', not that it tasted of meat, but there was a subtle hint of something else. I enjoyed this beer and will try more.
Verdict: Excellent 8.2
Day4: Stella Artois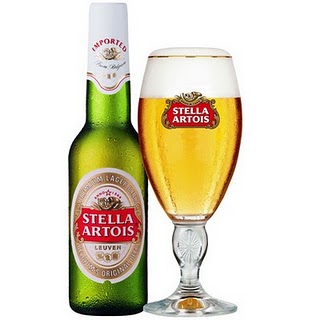 I have around 6 favourite Beers and I rate Stella Artois very highly. It's the most famous Belgian beer but I don't think it is typical of Belgian beers – to  me it's a merge of mostly Dutch Pilsner, with a small percentage of American brews like Budwiser, for its sourness and the same minor percentage of bitterness from German Lagers. It poured into the glass with a pale straw colour , a lacy head that was soon very thin. Perhaps the taste is subtle but once recognised, it 's a winner!!
Verdict: Excellent 8.9
Day 5: Tiger Beer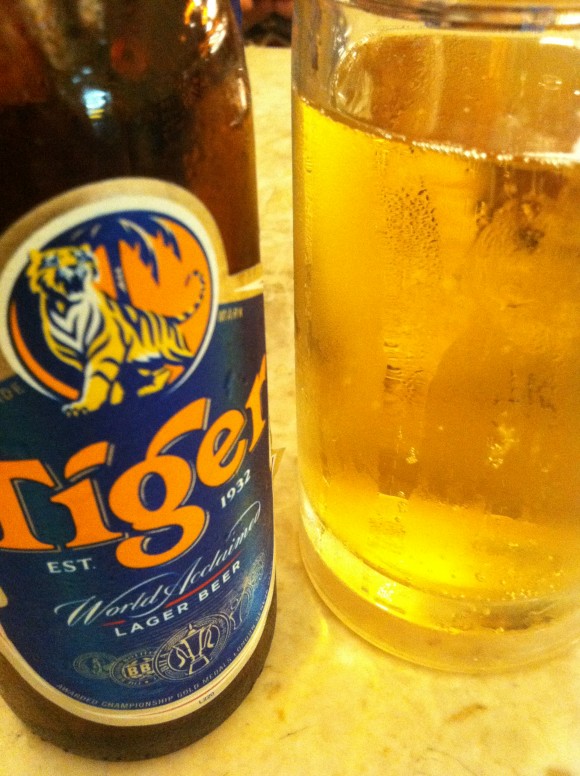 Tiger beer, a famous Singapore brew. This is another Asian brew heavily influenced by the Dutch Pilsner tradition but with a definite individuality. On first taste there is a very subtle dark tone – I identified it  eventually as coffee, in the Tia Maria style. I haven't drunk coffee for the last 3 years, so perhaps I am extra sensitive to it, and even then it was extremely subtle. This brew has a much stronger taste than Carlsberg, both very drinkable and both the same straw colour liquid. I'd like to try a few more Tigers to see how the taste changes- if I drank a few bottles, would it become overwhelming or inviting? Certainly one bottle is very enjoyable.
Verdict: Excellent 8.6
Day 6: Courage Directors Superior Ale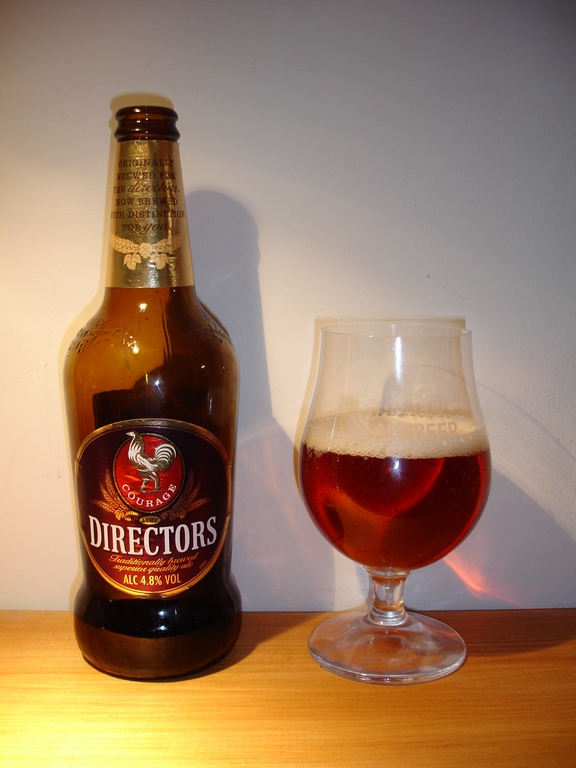 Here's a great beer in a decent sized 500ml bottle! Smelt great, Tasted great. The beer looked much the same as the photo, with that hint of redness and the head began at one finger and was slow to dissolve. There was malt and Caramel in the taste with very little bitterness, less than i was expecting. Definitely a great beer.
Verdict: Excellent 8.9
Day 7: Carlton Draught on Tap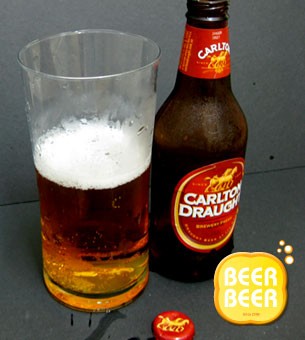 I've always liked the taste of this beer. This time I had a few glasses poured from the tap. My favourite brew is VB and Carlton Draught is another Melbourne beer with a similar tradition, perhaps Carlton Draught is a smidge more malty. An enjoyable drink.
Verdict: Excellent 8.7

Day 8: James Squire 150 Lashes
Amarillo is not one of my favourite hops but there is something about this beer that makes it drinkable, perhaps it's the blend with Nelson Sauvin hops, I'm not sure. Highly carbonated, it pours a cloudy yellow. Brewed In NSW by James Squire, this is a 'refreshing beer' that many will like.
Verdict: Not my drop 4.5

Day 9: Haymaker- Hook Norton Brewery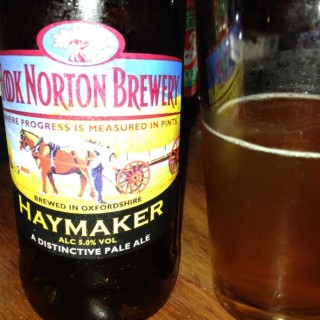 English Ales poured from the tap are my very favourite beers, sadly they're never as good in the bottle. I was keen to sample this brew, but the initial taste told me this was from a micro brewery, there's always that hint of homebrew which some people describe as a 'plastticy' taste. This beer had a bitterness that built as I drank it. As well as the hop bitterness, there was a taste of Caramel and perhaps even subtly of coffee. I was disappointed and wouldn't want to drink another one.
Verdict: Too bitter 3
Day 10: Heineken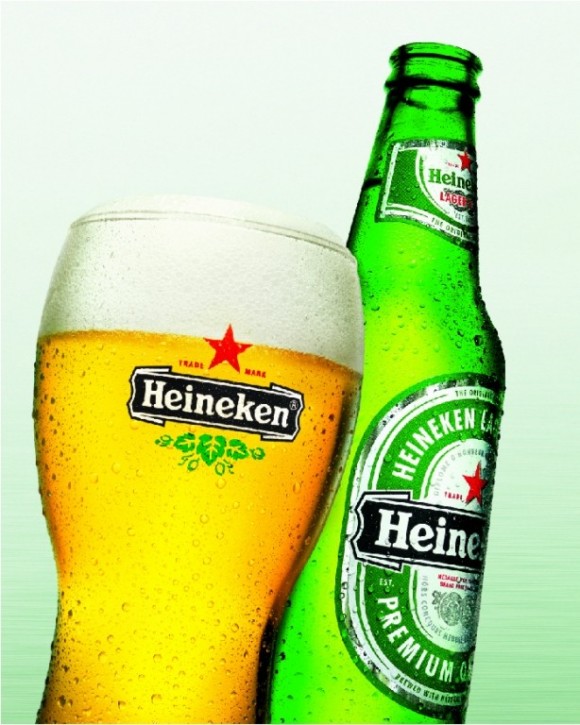 Heineken has always been a favourite. This Dutch beer is brewed here under license. Its amazingly clear,  pale yellow, with a distinctive taste and underlying bitterness. Small 330ml bottle.
Verdict: Very Nice 8.7

Day 11: Bombardier

Wow, I haven't had this one since last year and it was fantastic. A decent sized 500ml bottle, it poured into the glass with a  thick, creamy 2 finger head which lasted through the drink. The colour is of Beer!! that is to say dark brown with a tinge of red.
The taste was everything you could ask for in an English beer- Excellent. The brewery describe this beer as 'Real Ale' and I agree. Hey Santa, here's another one to put on my list!!
Verdict: Brilliant 9.3

Day 12: Oranjeboom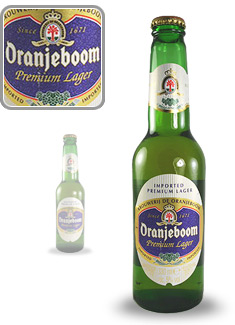 Lovely stuff this Oranjeboom, a Dutch Style lager with a subtle extra taste. I seem to be drinking my favourites this year, I'll have to step outside the box and try something less familiar tomorrow.
Verdict: 8.7

Day 13: Murphy's Irish Stout
If I have drunk Murphy's before it was a long time ago. I normally would choose Guinness over Murphy's, they are very similar. This is a great beer , very drinkable. The taste is almost the same as Guinness, perhaps Murphy's is slightly less thick, which in a tropical climate is a good think. I enjoyed this beer, thanks Mr Murphy.
Verdict: 9.1
Day 14: GBNC Number One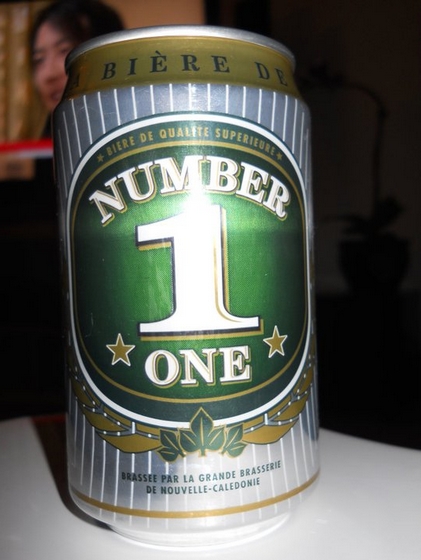 This beer is brewed in New Caledonia. It poured a light colour, with small head, was easy to drink and refreshing. It remionded me slightly of Budweiser, but was a unique if subtle taste.
Verdict: 7

Day 15: Crown Lager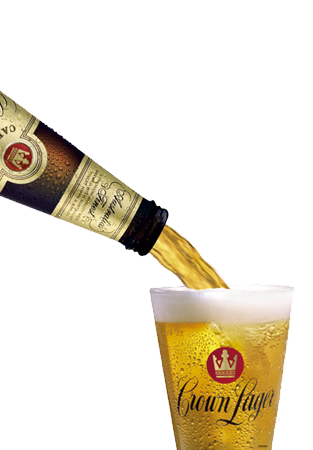 During last year's Advent Calendar with Beer, I had a Crownie followed by a VB and there was a definite difference. Previously I though that VB and Crown Lager were very similar and that perhaps Crown Lager was VB with Gold Labels. They both use Pride of Ringwood hops – my favourite. This Crownie was as good as usual and as good as VB or better.
Verdict: 9.1

Day 16: Youngs Special London Ale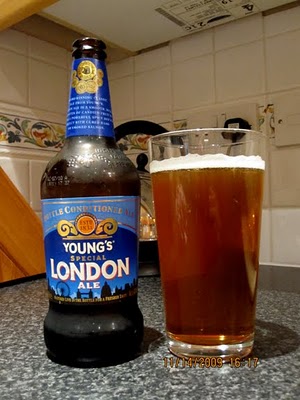 It seemed appropriate to have another  Pommie beer to drink while listening to 'Mr Finchley Takes the Road', a story written by Victor Canning in 1940 about Mr Finchley who tours Kent in a horsedrawn caravan.
With a decent sized 500ml bottle, it poured into a glass cloudy bronze and on the label is written, 'Matured in the bottle for a fuller flavour'. There was a subtle taste that reminded me of liquorice and a bitter aftertaste. Fuggle and Golding hops are used in the fermentation then Golding and Target hops are added after, which explains the bitterness.
While this was a good beer it fell short of the Bombardier which is brewed  at the same brewery.
Verdict: Enjoyable 8.8
Day 17: Kingfisher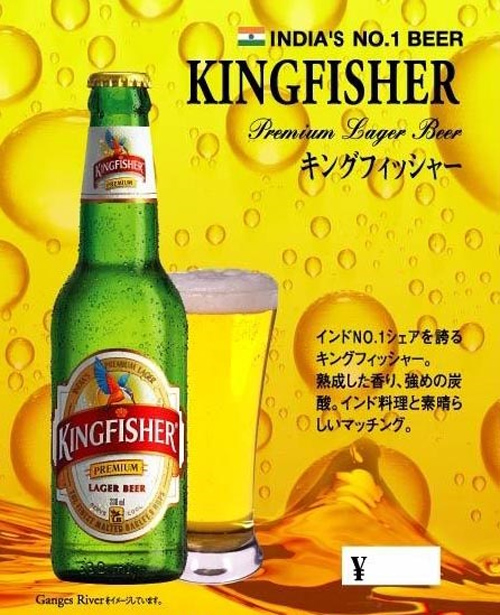 A few years ago I drank some Kingfisher with Shedmate El Rasheed and liked it. A while later I had one which was disappointing. I decided it was time to give Kingfisher another try. I think my sinuses were blocked or something because this beer went past bland. There was a good aroma as i popped the cap, a bit like Stella Artois. It poured clear and light yellow with a small and quickly disappearing head, but there was almost no taste.
It is a 5% alcohol brew and it seemed as if it had been cut with about 50% water. The lager was highly carbonated and perhaps that was hiding the taste a little. Despite the lack of taste for me, I still enjoyed it and could have drunk more. I had a Carleberg afterwards and it too had very little taste, so I think the problem was with me, not the Kingfisher. I shall have to try it again.
Verdict:6
Day 18: Guinness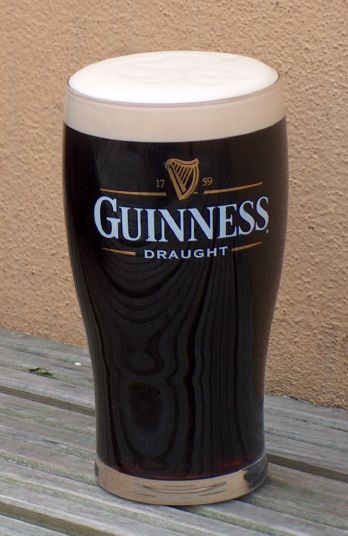 For me, Guinness is the King of Beers. Marvelous stuff. It poured from the widgetised can dark black, with a thick creamy head that lasted through the beer and well into the next beer afterwards which was a lager. Guinness has its own taste and aroma and I can see now that the Murphy's I had on day 13 was a bit more watery than Guinness.
As always, this was a great drink.
Verdict:Thoroughly enjoyable 9.3
Day 19:Millers Genuine Draft
Here's an American Beer I haven't tried before. I read a few bad reviews and was pleasantly surprised to find this brew was good. It was a lager in the American tradition, very mild flavour but definitely it had it's own unique taste. I could drink a few of these. I noticed it was brewed under licence in Victoria. Beers brewed under license never seem to be exactly the same as the original. It was a very clear light yellow and the head was 1/3 finger high and lasted a little while. The worst thing was the small 330ml bottle, the beer was finished in no time!
Verdict: I could drink a few of these 7.4
Day 20:
Kirin is a Japanese Lager. It poured into a glass as a pale clear straw colour with 1/3 finger head. Although the taste is delicate it was distinctive and I immediately thought it was better than Sapporo or Asahi, the other 2 Japanese beers I've tried. I enjoyed this beer, the carbonation was just right, and it tasted good. While drinking this beer it was very obvious that the maintaste was from the hops. The brewery website suggests that the hops are Saaz grown in the Czech Republic. The Aussie Kirin website suggests that Australian Malt is used.
Verdict: A nice drop 7.6

Day 21: Tooheys New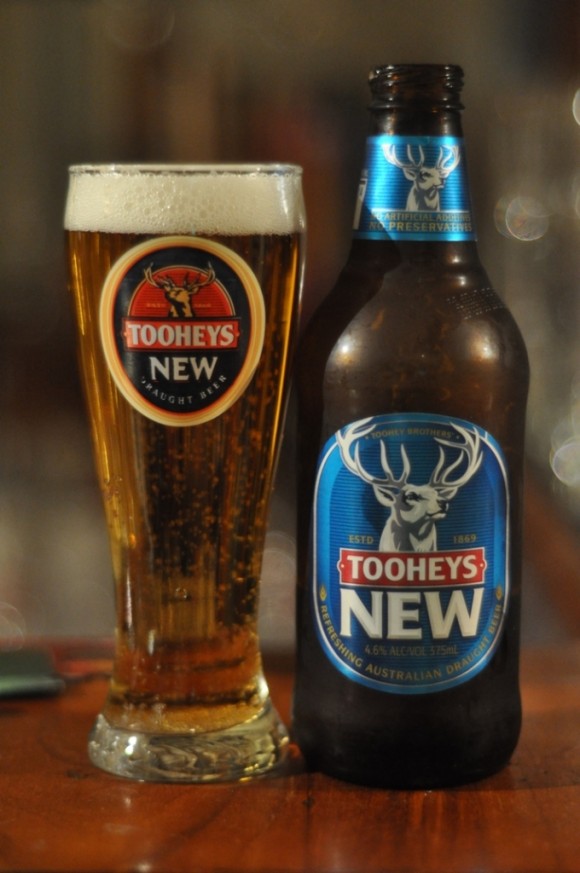 I haven't tried Tooheys New for a few years, I ws looking forward to a revisit. Tooheys New is a well balanced beer, with the malt character slightly stronger than the hops. It poured a typical Lager amber colour with a one finger head, much as in the picture. The taste is very subtle, it's hard to describe. While drinking, at different times i was reminded of those subtle tasting Pilsners and American Beers, but it is none of those. The taste is slightly sweet and the lipfeel a bit syrupy. I would have to say that it is a bland beer, would be easy to drink several because there's nothing to overpower.
Verdict: Bland 6

Day 22: Boston Lager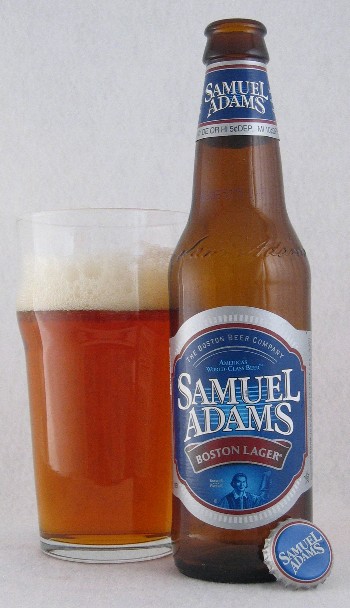 Boston Lager reminds me of UK beer more than it does of Lager. It poured cloudy amber into a glass with 1/3 finger head which was gone in 60 seconds. The taste is much stronger than the delicate Pilseners I've tried this Advent and is both malty and hoppy with some hop bitterness. It's an enjoyable drink.
Verdict: 6.9

Day 23: Budweiser
I've enjoyed a few Budweisers during this year, self titled 'the King of Beers'. Bud is an American lager which includes rice in the malting process. Rice, and Corn, are called 'adjuncts'. Rice creates alcohol with very little taste and this makes the beer light in colour and flavour. Although Bud doesn't have a strong taste it is an enjoyable one and it's easy to drink several Buds without strong flavour or bitterness taking over.
Verdict: a good drop 8.7
Day 24: Victoria Bitter – VB
Amazingly, once again I have reached the end of my Beer Advent Calendar. I'll finish off with my daily beer of choice, VB. this beer has a faintly woody taste and is very slightly bitter. It is a well blended brew that I find easy to drink and enjoy. It pours an amber colour, with a light head and is an Aussie lager, quite different from European and Asian Pilsner style
Verdict: a solid 9

In Conclusion
Most beer lovers, like me, stick to their favourite beers throughout the year and rarely try more than 5 or 6 different brews in 12 months. This year a third of the Advent Beers were new to me and there were no disaster beers. I enjoyed 24 different beers in 24 days which has given me time to review rarely drunk beers, try new beers and old favourites. I've looked forward each day to choosing the next Advent Calendar Beer from the fridge and examining it more closely than I would usually do. I try to match the beer to the day and the whole thing is fun!
Here are the links to previous years –
2009 My Advent Calendar with Beer
2010 http://shed.robhealey.com.au/grog/my-beer-advent-calendar-2010/
2011  http://shed.robhealey.com.au/grog/my-beer-advent-calendar-2011/
Share
2 Responses to "My Advent Calendar with Beer 2012"