SpiceZ Lamb Curry
My recent experience using a curry kit where I mentioned that I'm always searching for that 'secret ingredient', brought unexpected results.  Zana from SpiceZ commented on my review and offered me a sample of her SpiceZ Sri Lankan Curry Kit, promising "You will discover the secret ingredient in our product."
Result -This is the best Lamb Curry I have ever cooked.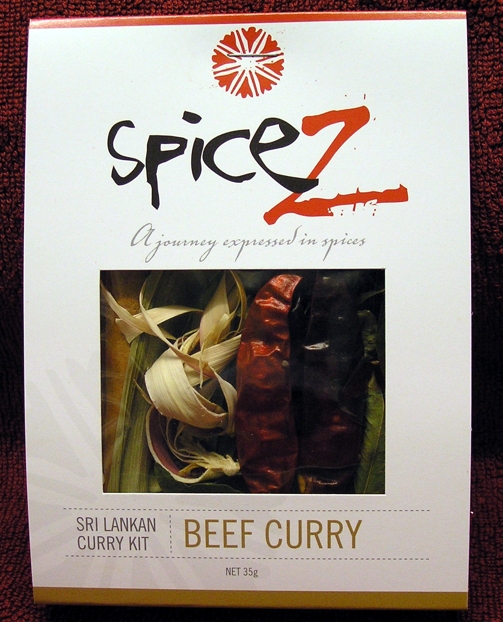 I've never tried Sri Lankan food. A little bit of research showed that many Sri lankan's eat curry for Breakfast Lunch and Dinner – sounds good to me!!.
 The food is spicy. Sri Lanka has its own unique dishes and flavors. Sri Lankan cuisine has been blended with Indian, colonial and Arabs for centuries. Local spices such as cardamom, turmeric, black pepper, cloves, nutmeg, cinnamon sticks, curry leaves and powder, fresh chilies and garlic are used in cooking. This enormous collection of ingredients makes Sri Lankan dishes unique and delicious.
The curry kit arrived very promptly. On opening the packet I saw at once that the ingredients were super fresh. Here's the dried ingredients –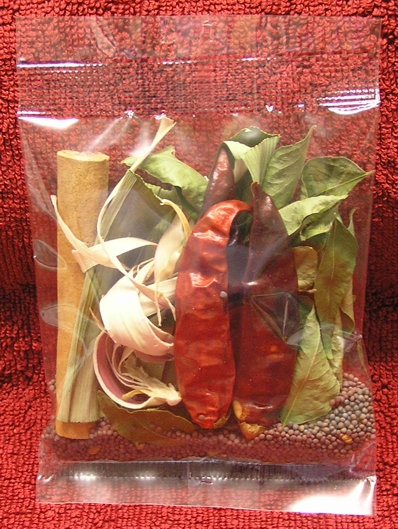 Enough ground spices for a kilo of Beef or Lamb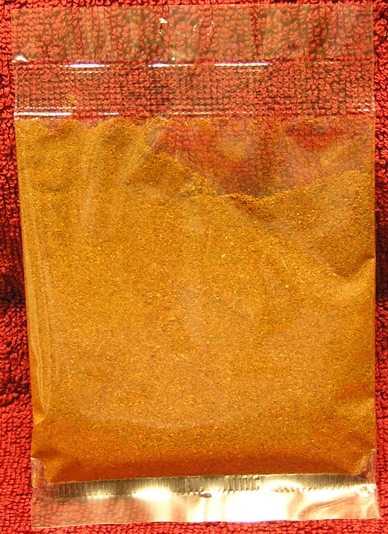 This was exciting!  I ordered a kilo of large chunky lamb bits from the local butcher – John and Sue's Bayview Butchery.
I asked Zana for any extra cooking instructions and she was extremely helpful. From her information I decided to marinate the Lamb overnight in the ground spices, vinegar, lemon juice and salt.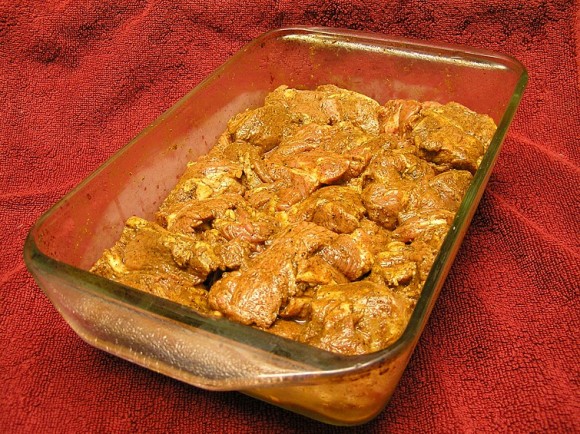 The next afternoon I opened up the packet of dried spices for a closer look before starting to cook.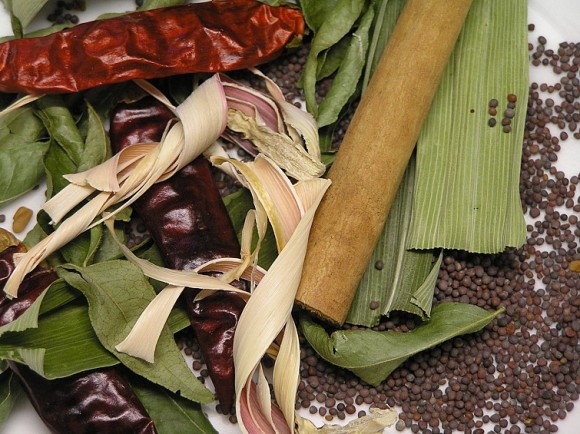 Curry leaves, Cinnamon Stick, lemon Grass, 3 dried Chillies, Mustard Seeds and peelings of 'something'. Wow.
I cooked the sliced onion slowly for about 12-15 minutes then added grated Garlic and Ginger . A few minutes later I added two tomatoes and 3 extra green chillies that had been 'wazzed up' in the blender.
I let all that simmer for a further 5-10 minutes, then added the marinated lamb and marinade. It was looking rather dry so I added about half a cup of water. The recipe suggests adding beef stock which I will definitely do next time, but this first time I didn't want to hide the flavour of the kit in any way.
I cooked the curry in a covered dish, in a low oven, for 2hrs 30mins. Just before serving I removed the larger dried ingredients and then used a tip Zana had given me – "take the meat out of the gravy at the end of the cooking process and fry it in a frying pan till nicely browned.  Then add it back into the sauce.  Delish!"
I enjoyed the meal, I had got the chilli heat just right, the curry was excellent if a little undercooked, which was my fault. I could tell that the curry was too young, so I froze 3 servings for later.
A week later I cooked one of the saved meals. I gave it a further 1hr 30mins in the oven at 105C. Mouth watering spicy curry aromas were coming out of the oven and I knew this would be a good one.
The curry was so much better again and I rated it –
"The Best Lamb Curry I have Ever cooked".
This SpiceZ  Sri Lankan Curry is the closest I have yet reached in my search for Curry Nirvana, (which I would rate at 10), so I will rate this at 8.5 which leaves room for future curry gastronomic delights.
I shall be buying these SpiceZ kits from now on –I'm hooked. Zana was extremely helpful with advice, the kit was really fresh and the recipe simple to follow.  The SpiceZ website is http://www.spicez.com.au/
Share
5 Responses to "SpiceZ Lamb Curry"