Some great film here, ignore the first minute of calm water sailing, after that it's EXTREME!!
Share


Simple answer– change the file extension from .vob to .mpeg
 Full answer –
You don't need any software to convert DVD files so that you can edit them.
There are two folders on a DVD  – AUDIO_TS & VIDEO_TS
Inside the VIDEO_TS folder there are .ifo .bup & .vob files. The actual video and sound are on the .vob files.
If you want to edit a dvd, copy the files to the computer then play each .vob file to see whats on it.
Change the file extension of the choosen .vob files to .mpeg and the file can be edited in any video editor.
Share

As soon as you feel back pain, take strong Panadol and/or anti-inflamation pills/cream like Voltaren .
Unless you have done serious damage like rupturing a disc, the pain is caused by the increased pressure from inflammation.
The idea is to reduce the inflammation as quickly as possible.
If you have done serious damage, then you will definitely know about it, you'll have trouble walking/sitting etc. The info on this page may help but it's aimed mainly at temporary back pain.
Unfortunately I'm an expert on back pain, ruptured discs and I've had 4 back operations including a Petersens Osteotomy.
Voltaren Emugel cream reduces my back pain better than anything else.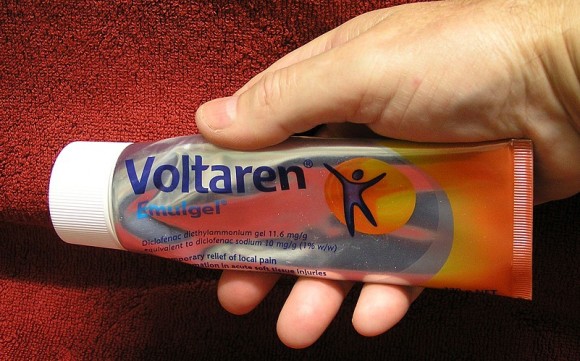 Before I discovered Voltaren, I was taking Naprosyn tablets, a NSAID, to relieve the pain. After a few years it was causing stomach problems, a well known side effect and in 2003 I had to stop taking it. All anti inflammatory pills eventually damage the stomach lining. There are other pills to take with them which help avoid that.
Because Voltaren is a cream rubbed directly onto the area, it bypasses the stomach and goes straight to the inflammation that is causing pain. When my back is playing up, I apply Votaren to the area, which can be the upper back, middle or lower back and sometimes my entire back!! I get slow relief that tends to last right through the night, and still feel good the next morning. I have been using it since 2004 and it's the only thing I have found, apart from pain killers, that gives me relief.
It's marvelous stuff!!
As with all drugs, they should NOT be used continuously. Save it for when you really need it.
The instructions say you can apply it 2 or 3 times a day and it should not be used for longer than 7 days.
Here's a bit of technical info –
Voltaren Emulgel is a topical anti-inflammatory gel made by Novartis for the relief of pain and swelling. It is classified as an over-the-counter medicine and you do not need a prescription to purchase.
Voltaren Emulgel contains an active ingredient called diclofenac that is one of the groups of medicines called non-steroidal anti-inflammatory analgesics.
Voltaren Emulgel is used to relieve pain and reduce swelling in a number of conditions affecting the joints and muscles
Voltaren Emuglel is used to treat inflammation of tendons, ligaments, muscles and joints due to trauma (eg. Sports injuries, sprains, strains, bruises), soft tissue rheumatism and localized rheumatic conditions e.g.bursitis, and for aches and pains, back, neck, and shoulder pain.
Always consult your doctor before self treatment. Always look at what other drugs you are taking and the possible side effects of combining different drugs.
Share

If your printer won't print after several cleaning cycles, and you have plenty of ink in the cartridge, then either your print head or the cartridge is clogged – here's the solution.
I have been refilling ink cartridges for over 12 years. Refilling ink cartridges myself, with good quality ink, has saved me heaps of money and never harmed my Epsom and Canon printers, no matter what the printer manufacturers say. I hear that printers are sold almost at cost and that the profit is all in the ink cartridge refills.
Eventually all printheads clog up. Bubblejet ink is water based. If you can remove your printhead it's possible to unclog it – simply remove the printhead, remove the cartridges and then soak the printhead in hot water to dissolve the dried up residue. I then use a spray bottle and spray through the tiny printhead holes as firmly as possible, then give it another soak in hot water. Dry thoroughly then refit everything and perform a cleaning cycle or two, then test print.
This works 9 times out of 10. If not, then it's most likely the actual cartridge is blocked.
Eventually the cartridge has been used for so long that the foam pad at the ink exit gets clogged. When this happens, no amount of cleaning the printhead will help. A temporary fix is to blow v hard through the foam pad, but obviously it's time to buy a new cartridge and start again.
I now run a continuous ink system from http://rihac.com.au/  it's easy to use, cheap and no more ink stained fingers. Each ink bottle holds 100ml of ink- that's more than a years average use.
Share

Listen to the first 5 minutes of this radio interview with Phl Ruthven to hear a description of the global financial cycle, what drives it and it's frequency.
This is amazing I wish I had known this 3 years ago!!
In fact I wish I had known this many years ago.
Click the link to listen, or right click and save to your PC – http://www.abc.net.au/local/stories/2009/06/29/2611798.htm
At 41 minutes into the interview Phil explains why many Australians are actually better off at the moment than we were. (Broadcast date: Monday 29th June 2009)
At 50:40 Phil explains why renting has ALWAYS been better than owning a home- this is RADICAL STUFF!!
Share

This Cat cracks me up!!!
Share

The Saucy Spice Co  http://www.saucyspice.com.au  make a Madras Kit –
 "Rich and aromatic, this is a hotter classic Indian beef curry."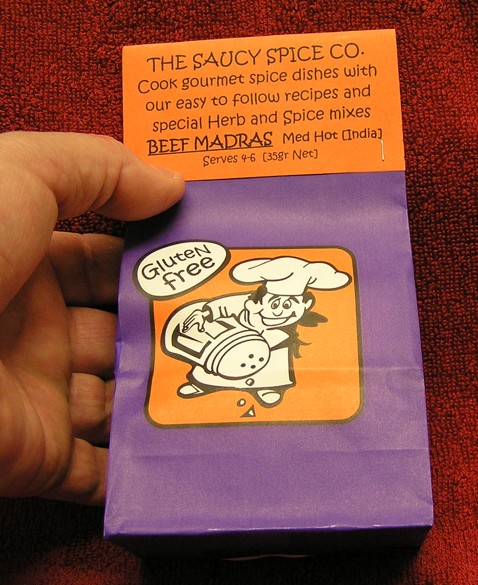 I followed the instructions, but used 1kg of lamb instead of beef.
Marinated overnight with 1 big onion, 6 squeezed cloves, lemon juice, tin of diced tomatoes, the supplied ground spice (30gms) and 2 tabs Vinegar.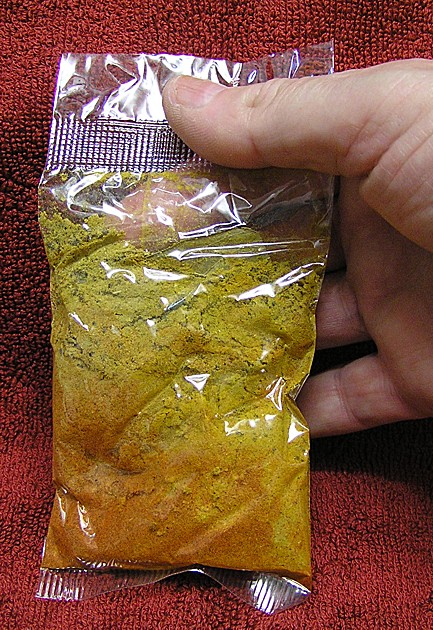 The next day I fried 1 small onion and 3 finger chillies for 20 mins in ghee, then fried the marinade in 3 parts and then fried the meat v briefly, a few bits a time. I don't think I'll fry the marinade next time, it was unnecessary but I do like to make sure the onions have had some heat and that the tomato renders down.
Then I put it all in casserole dish with half a tin of coconut cream, which was too much, I will use 1/3rd tin next time, put in a 110C oven (middle) and cooked slowly for 3 hours. I noticed that the aroma was not very strong while it was cooking.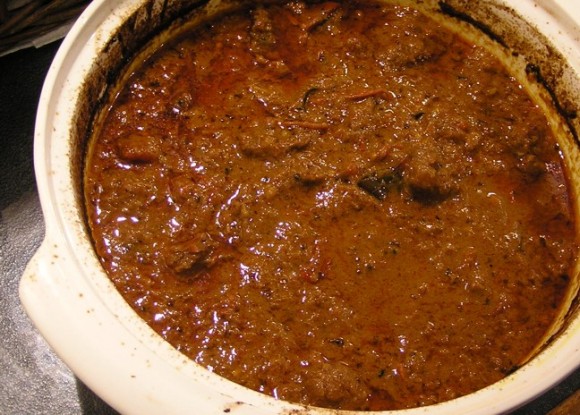 Curries are never at their best when new. This one was Ok, not as aromatic as some.
I froze some portions and re heated them when my old sailing mate Bob Reid came to stay. He is a great cook and curry fan.
The sauce was very oily and it really looked good. It had matured heaps.
Reidy was ecstatic about the curry – I wrote down what he was saying –
"This is Everything
Colour, Texture, it's got it all
This Lamb Curry is brilliant
Just looking at this makes me hungry, (he said as he went for 3rds)
This is just beautiful
intense sauce
intense flavour"
woohoo that was an excellent response.
I did 'cheat' by adding some SpiceZ Garam Masala 10 minutes before the end. This gave it the aromatic spiciness it was missing the first time around.
I thought it was quite a good curry, the lamb was so soft it was falling apart, and I would prefer it not to do that, but otherwise it was a good curry.
There was still this mystical 'secret ingredient' missing, but I at least made a curry that was very edible.
I didn't tell him it was a Madras and afterwards he declared it was very similar to a Beef Rendang – I had add too much coconut milk to it, so that was rather clever of him. I'm not sure if coconut milk should be an ingredient of Madras.
Share

I don't need a car GPS, but ever since borrowing Bob's shed mate GPS a year ago, I realised I should get to know how they work, before I do need one when driving through a strange city.
I have been seriously looking at what is best to buy and the decision is not easy. A deal came up on Catch of the Day for a tomtom XL 340 which I couldn't refuse. The unit is refurbished, which I reckon is better than new because it has been thoroughly checked over after being returned to the factory as faulty. Saves me having to do it!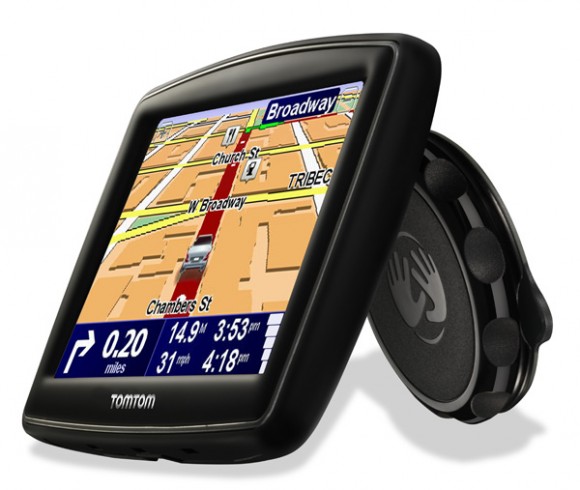 Steve shed mate has had a TomTom for a while and used it in New Zealand as well as Australia. He probably swayed me to thinking that TomTom is best.
There are good and bad features.
I was very disappointed that there is no trip function– average speed, top speed, distance etc are all features I assumed were on every GPS.
I have found the over speed limit warnings extremely useful, even around the well known streets where I live.
The tomtom xl 340 shows the current speed limit and can be set to warn if the car is going too fast. This works in ALL the speed limits and is way better than the car speed alarm which is usually set to the 100 kph speed limit. The car doesn't know what speed limit it is in, but the GPS does.
The tomtom has heaps of alarm sounds and I choose the 'parp parp' of a car horn as a gentle reminder. The first time it sounded, I was passing a taxi to stay clear as two lanes merged into one. I thought the Taxi had sounded his horn at me and couldn't understand why!! The next time the alarm sounded there were no vehicles about and I worked out what was going on.
The tomtom has an interesting detachable windshield mount –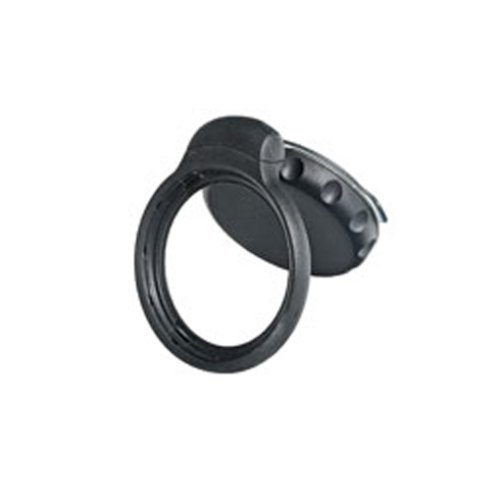 It works but it's important to have clean surfaces. I wet the suction cup, push onto glass, hold firmly and twist the round dial as hard as I can to make suction. I bought a second one from ebay, intending to make a permanent mount in the Corvette, because the windscreen is a bit too far away. That project is not completed yet, but beware because the aftermarket adapter was not as good at sticking tightly.
An audible alarm can be set for known fixed speed camera positions, another handy reminder to keep to the set speed limit.
There is an active tomtom forum where I got a quick reply to my question about the lack of trip computer. There is a free plugin that will do that job which I haven't had time to install. It was easy to add a couple of gimmick voices and the tomtom syncs when it is connected to a computer and appears to load some updates each time. Everything is stored on the PC so if the GPS loses it's memory, everything can be installed again.
Map updates are expensive considering I already have the map, it's only updating. I have seen prices around $150 for a map, though today I googled and found an Aussie map is $99 or I can sign up for 4 updates a year for $50, but I must have the latest map to do that.
The XL 340 lacks the microSD memory card slot, which is on the Magellan and Garmin Nuvi of the same price. The device comes with 2GB of internal memory, which is not expandable due to the lack of expansion slot. Some maps are bigger than 2gb – that may be a future problem.
If the tomtom saves me one speeding ticket it will have paid for itself.
Share

June 2010: I drove the Corvette down to the Charters Towers long weekend carshow – a distance of about 481 kilometres (300 miles).
It's the place where a quiet beer outside your motel room can turn into a minor street party with a couple of dozen people, laughing and talking under a clear starry sky.
Where, after walking a couple of K's on a crisp cool night to the RSl, they tell us there's not enough food and then big old American Cars appear as if by magic and ferry us to the best pub in town with thick juicy steaks and good company.
Friday morning we set off from Cairns doing what we and our cars love best, driving.
The scenery changes from lush green tropics to the dryer vegetation of Townsville and then the Outback. We keep an eye on the gauges of our special cars, temperature, oil pressure, fuel. All is well. We refuel, get some food and try to find out who's got the thickshake. Our cars eat up the distance, purring along and arrive in time for a quick detail before dusk. A yarn or three over some coldies, and the day finishes watching a footy replay, tucked up in our beds. Not bad.
Saturday morning there's breakfast at the Showgrounds then a wander through the Swapmeet looking at all the stuff we've thrown away over the years. Many interesting cars and machinery are on display and the morning goes quickly. Soon it's time for the midday procession where the locals wave and take photo's as we drive around the main streets of Charters Towers.
There's friends to catch up with, cars to look at and discuss under a clear blue sky and perfect temperature.
Around 4.30pm we head back to the motel for a few coldies and more detailing. People keep arriving to say hello and then stay to chat and laugh. Chairs are found and some people sit, some stand and there is a great feeling of fun and friendship all round – even with the bikie who has a knife scar across a half closed eye. At 9pm we order Pizzas for the mob and one and a half hours later it arrives. There is a Piranha like feeding frenzy as everyone dives in.
Sunday is the day for official judging. Our club has planned another excellent display, the theme – Traveling Back In Time. Each car has a sign at the front showing the events from the year it was built. There are red white & blue helium balloons floating above each car. American flags, bunting, a large sign above the entrance to our chained enclosure and giant orange footprints all lure the crowds in to check us out.
The number of cars on display doubles. There is more to look at and on a walk around we see only one other club display, based on a visit to the Drive-In. Our display seems so much better. Another walk around the Swapmeet, a chat with Rob Casper and a new Corvette owner from Townsville where I appear very knowledgeable about matters C4. I give them some handy Corvette info. It's amazing how much knowledge I have picked up in 7 years of vette ownership!!
At 2pm we drive through the streets again then chat to friends in the shade of the Club Tarp before presentation at 3.30pm. We don't win the club display and I grumble about sending the judges the name of a good optician, then it's back to the Motel for a few coldies.
Our magic weekend continues when we are rescued from the food depleted RSL by John's Wildcat and Bruce's GTO and taken to the Waverley Hotel where the Steaks are juicy and our car club sits united at a long table, drinking and eating.
Monday morning we begin the drive home, there seems to be less traffic than last year and we make good time back to Townsville. Half a chicken and chips fills the hole made by breakfast and lunch. Kel, Bruce, John, James and partners arrive with their caravans in tow just before we leave to continue northwards.
A refuel in Cardwell and we're back in Cairns at 3.30pm.
Another magic Charters Towers weekend.
Share

Here's some handy rules about using a chainsaw – stay Safe!!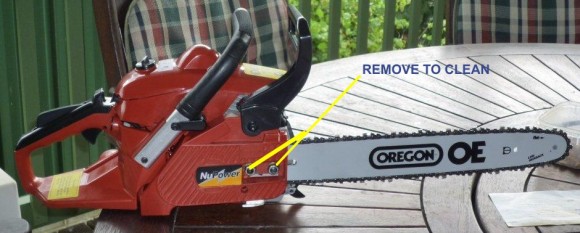 The FIRST RULE – get very used to the on/off clutch which is the front handle.
STOP THAT CHAIN!! because a moving chain will rip an arm or leg off like a hot knife through butter.
2  Never start it in gear
3  Never stand one legged on a 3 legged chair trying to reach up to cut something- or anything similar to that!
4  Never stand UNDER what you are cutting
5  Never stand ON what you are cutting
6  Wood is MUCH heavier than you think
7  Trees don't always fall the way you expect, use rope etc to make sure they can't kill, maim or damage anything
8  NEVER cut wood that has ant trails on it or near dirt because dirt blunts the teeth faster than you can say 'dirt blunts the teeth'
9 ALWAYS remove two nuts, remove cover and clean & re oil chain after use. there is moisture in wood and chain and sprocket will rust
10 Try not to hurt yourself, but it's almost inevitable
As for the actual cutting of timber- this guy explain it well, and subtitles for those that don't understand 'American'
And here's 'Mr Safety' cutting down a Palm wrongly at face level!!
Share